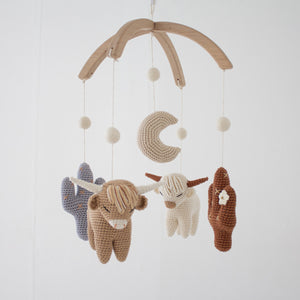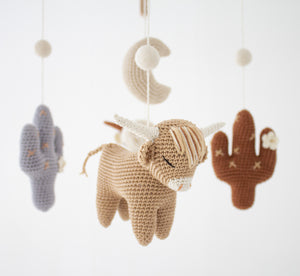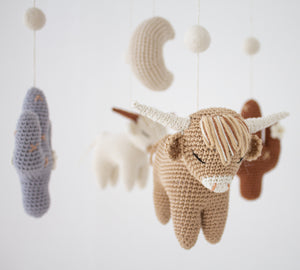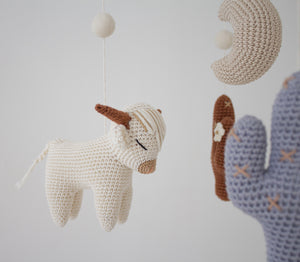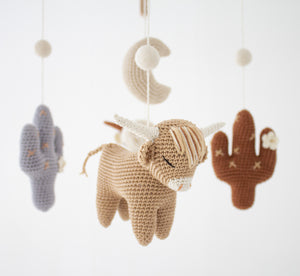 Longhorn cows & cactuses nursery mobile
Our Longhorn cows & cactuses nursery mobile in neutral colors

• modern, nature and minimalist
• gender neutral
• features two crochet highland cows and two saguaro are designed in 3D shapes
• makes the perfect accessory for a baby's space and a great gift for a mom-to-be!

The hanger of this mobile is two half round arches 9.5'' in diameter made of untreated solid alder wood.
Each item is lovingly hand crocheted from high quality cotton yarn.

There's a loop on the top of the mobile, so it can be hang at any kind of mobile holders/ arms.

SAFETY WARNING : Mobiles are decorative items and should be kept out of baby's/child's reach at all times.