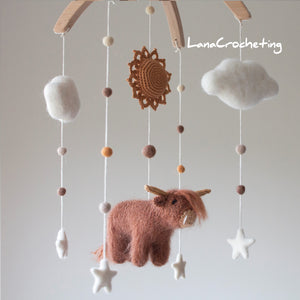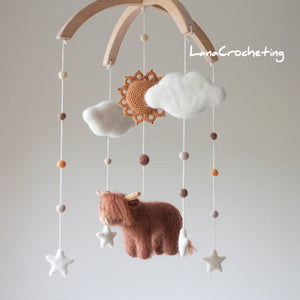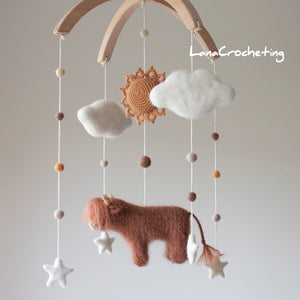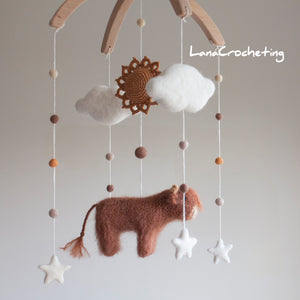 Longhaired highland cow & Sun nursery mobile
Our Longhaired highland cow nursery mobile
• modern, nature and minimalist
• gender neutral
• features hand knitted longhaired highland cow, crochet Sun, wool stars & clouds
• makes the perfect accessory for a baby's space and a great gift for a mom-to-be!
The hanger of this mobile is two half round arches 9.5'' in diameter made of untreated solid alder wood.
Total length of the mobile is 14" (35 cm) approx.
Mobile is prepared for hanging it from the ceiling (special hook and long string are included).
SAFETY WARNING : Mobiles are decorative items and it should be kept out of baby's/child's reach at all times.